DEAN FUJIOKA is singing the opening theme song of "Yuri!!! on ICE", released before long!!!
You can watch the comments by DEAN FUJIOKA, Mitsurou Kubo, and DR.Sayo Yamamoto.
Moreover, a first public movie are released with a bland new song!

"History Maker" DEAN FUJIOKA <TV animation "Yuri!!! on ICE", opening theme song>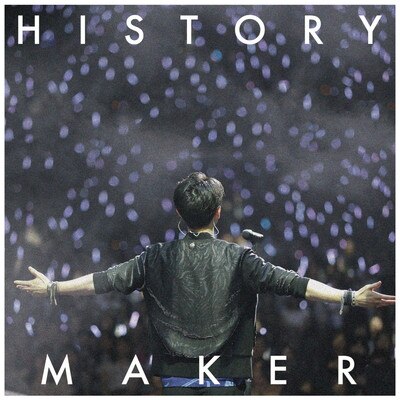 <"History Maker" release infomation>
Limited provision single
"History Maker"
Lyrics:DEAN FUJIOKA
Composition:DEAN FUJIOKA, Taro Umebayashi, Taku Matsushiba
Song:DEAN FUJIOKA
※Provision is started from 10/7(Fri), in iTunes and other sites!

■Comments by DEAN FUJIOKA
This song, "History Maker", will cheer up you, who continue challenging to the limit with courage everyday.

This was composed to cheer up not only athletes challenging in hot competition, but everyone challenging in one's own work for a new page of histories. And I participated in recording, thinking that I want to be a "History Maker" challenging to the next level.
The central character of "Yuri!!! on ICE", Yuri's perspective, the perspective of Victor who leads Yuri, and further global and wider perspective that we will make the history. The message is in the combination of each perspective crossing each other.

The original idea holder, Mitsurou Kubo,, the director, Sayo Yamamoto, and all members concerned with this project received an inspiration of the songs from the episodes of the process of producing the animation where everybody challenges against his or her limitation.
This time, the music production was by Dj Sumo who came back immediately to Japan from Jakarta, with the lyrics that was originally in English and the music itself naturally become International colors. Not only in Japan, but we also hope that this anime's attraction can also reach deep into the hearts of people around the world.

■Comment from Mitsurou Kubo
When I went to ask about the song and its meaning, I was really surprised by the contents of the song and how fast he was working! I really think the English lyrics and the impression of his voice leave on you to really inspire the characters of the series.

■Comment from Sayo Yamamoto
When I heard Dean's demo for the first time, I felt really inspired and pumped up. Everything I want people to feel when they watch "Yuri!!! on ICE" is in this song.
So let's all "born to make history"!!